nancy douyon
Nancy Douyon is a trailblazer in human experience design with over 15 years of industry experience building scalable user research platforms and revitalizing user interfaces at leading companies such as Uber, Google, IBM, Cisco, and Intel. Throughout her career, Nancy has gained a reputation for delivering big results in a culturally honest and purposeful way with hundreds of products deployed in over 80 countries worldwide. She consults globally on remote user research methods and development in emerging markets. Her past research examined design frameworks around the promotion, development, and implementation of global policies around user experiences in tech.

Nancy is currently developing the Douyon Signature Labs, Silicon Valley's first social enterprise research institute focused on bridging the gap between human potential and tech innovations. She is proudly Haitian, has traveled to over 70 countries, and speaks fluent sarcasm. In her spare time, she lectures on user experience methodologies, dances in Carnivals all over the place, and lives her best life as written in her forthcoming book.
Alencia Johnson
Named to EBONY Magazine's "Power 100" list of influential African Americans and PRWeek's "40 Under 40" list, Alencia Johnson sits at the intersection of activism, progressive politics, and culture change. She is a political operative and strategic communications professional with corporate, political and non-profit experience. Alencia advises organizations, brands and individuals on strategies to authentically engage women and communities of color.
She also serves as Director of Public Engagement at Planned Parenthood Federation of America and the Planned Parenthood Action Fund, where she engages political, media, entertainment and corporate influencers to shift public opinion and influence culture change among perceptions of reproductive rights.
Prior to this role, Alencia created Planned Parenthood Federation of America's Constituency Communications department, which is responsible for national communication campaigns engaging communities of color and new audiences.
Alencia has also been recognized on "The Root 100" list of influential Black leaders for her role as an activist, as well as a "Champion in PR" by PRWeek.
Prior to joining Planned Parenthood, Alencia served on the campaign to re-elect President Barack Obama at its Chicago headquarters in 2012 managing surrogate television and radio strategies.
A native of Virginia, Alencia began her communications career at GEICO's corporate headquarters after receiving her Bachelor of Arts in Communications and Leadership Studies from Christopher Newport University.
PANELISTS & WorkShop Facilitators
SARAH KWAN
Dr. Sarah Kwan, PhD is a licensed psychologist and a nationally certified school psychologist who has spent the past decade working in the mental health and wellness fields. Following a 15 year hiatus in which she settled in cities such as Vancouver, London, Shanghai and New York, Dr. Kwan feels incredibly fortunate to be able to return to her hometown and serve the community she loves. Since returning to San Francisco, Dr. Kwan has dedicated herself to both public and private service. Whether working with the SFUSD to provide school-based mental health services to teens or serving as a mentor and clinical supervisor to new clinicians, Dr. Kwan follows in the footsteps of a long line of family members who have committed themselves to community-based work. In addition to this, Dr. Kwan is a mental health advocate who has facilitated conferences such as 'Rachel Cargle: Unpacking White Feminism' and maintains a private practice dedicated to serving and holding space for girls and women of color.
Nermeen Shaikh
Nermeen Shaikh is a Co-Host and News Producer at Democracy Now! She is the author of The Present as History: Critical Perspectives on Global Power published by Columbia University Press. She was previously managing editor at the Asia Society in New York City. She has a B.A. (Honours) from Queen's University in Canada, and an M.Phil. in politics from Cambridge University. She regularly speaks on issues ranging from contemporary news media and film to politics, psychoanalysis and literature. She has presented in various venues including the United Nations, TEDx Danubia (Hungary), the Toronto International Film Festival, the Lahore Literary Festival, the psychoanalysis division of the American Psychological Association, the European Association for Commonwealth Literature and Language Studies, the World Social Forum, among others.
Joyce Park
Dr. Joyce Park is a board certified dermatologist and a skincare and beauty blogger at teawithMD.com. She grew up in the Bay Area, attending college and medical school at Stanford University, and then left the warmth for her dermatology residency at NYU. During medical school, she discovered her interest in medical journalism, and completed one year as the Stanford-NBC News Global Health Media Fellowship, working in the communications office of the World Health Organization in Switzerland and as part of the medical team at NBC News. She realized the power of traditional and social media for public health education during this year, and she continued exploring this potential as a fellow interning at the ABC News Medical Unit. Dr. Park created Tea With MD as a lifestyle blog with a focus on medicine, science-based skincare, and beauty from a dermatologist's perspective. She strives to educate and entertain her audience with a range of topics including scientific research, reviews of beauty trends, and personal reflections on becoming a physician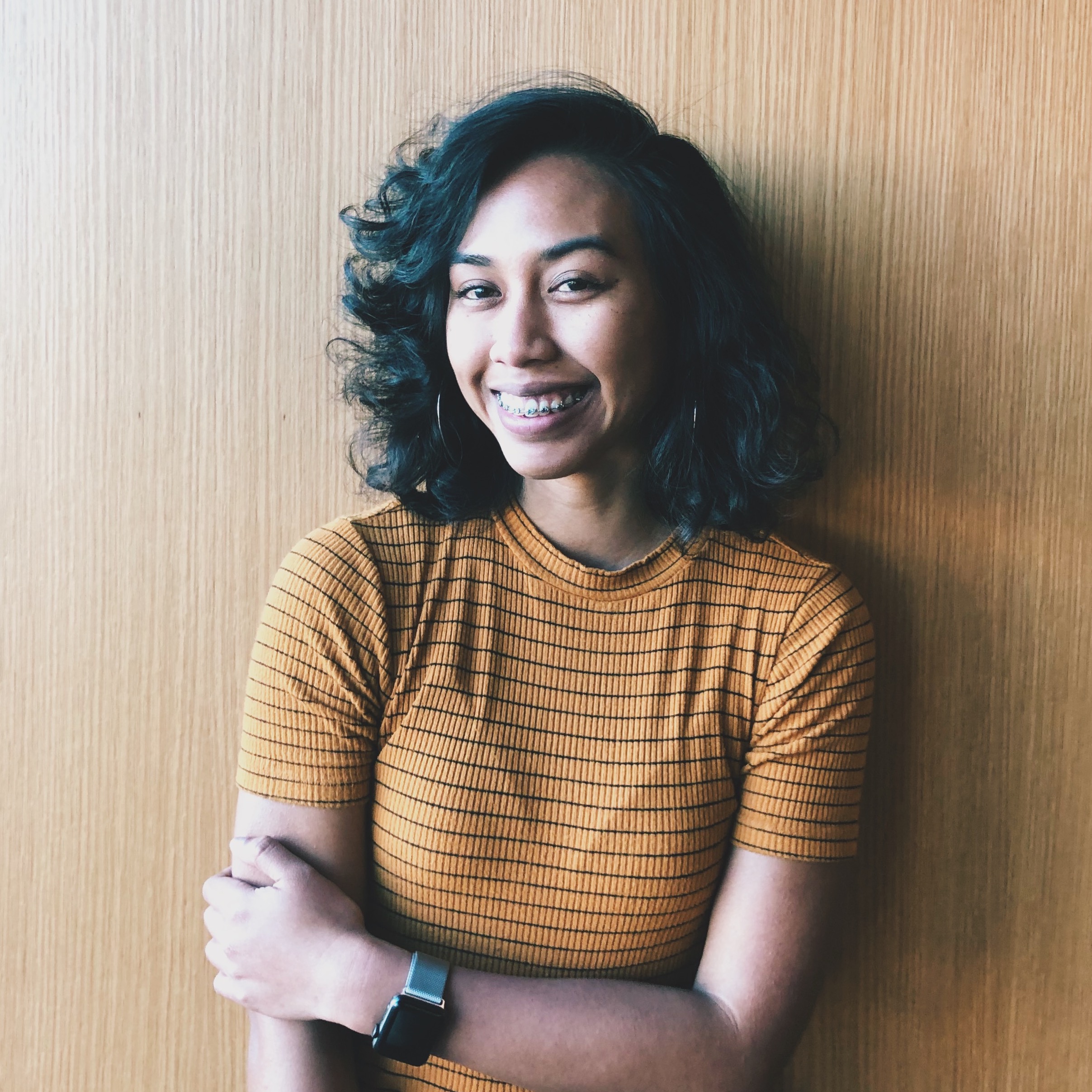 Evelyn Obamos
Evelyn Obamos identifies as an island-born, city girl who thrives at the intersection of lifelong learning, critical media literacy, and boba runs. Un-classically trained (YouTube), she dabbles in guitar, ukulele, and piano. She also plays tennis for fun and sings karaoke for sport.
Obamos attended the University of San Francisco on the Bill Gates scholarship. After graduating with her Master's in Technology and Education, she started working at her dream company, Pinterest, where she works on the international team and manages the Asia Pacific region team.
Tiffany Johnson
Tiffany walked the grounds of two of the largest prisons in California. Valley State Prison (VSP) and Central California Women's Facility (CCWF) while serving a 15 to life sentence. On April 28, 2010, she walked through the prison gates to start her new life. Through guidance and connections, she went on to claim a career and live on her own. Tiffany became employed by A New Way of Life Reentry in December of 2013 as a Community Organizer and moved up to Co-Director in January of 2018. As a subject matter expert on the effect of trauma, Tiffany seeks to provide a platform where women and girls can be freed! Tiffany has completed numerous presentations throughout the country and offers a unique perspective on the intricacies of overcoming reentry and trauma barriers after years of incarceration.
Vanessa Vigil
Vanessa Vigil (also known as "Vavi") is a curator, visual artist, and the founder of Oakland-based art show Not Ur Baby. Across different mediums, the queer 23-year-old Bay Area native artist uses her work to create controversial conversations and platforms to lgbtq and poc. Vigil started Not Ur Baby in 2015 as an empowering fem-dominant art, performance show and benefit against human trafficking. Not Ur Baby has evolved to become a movement and community platform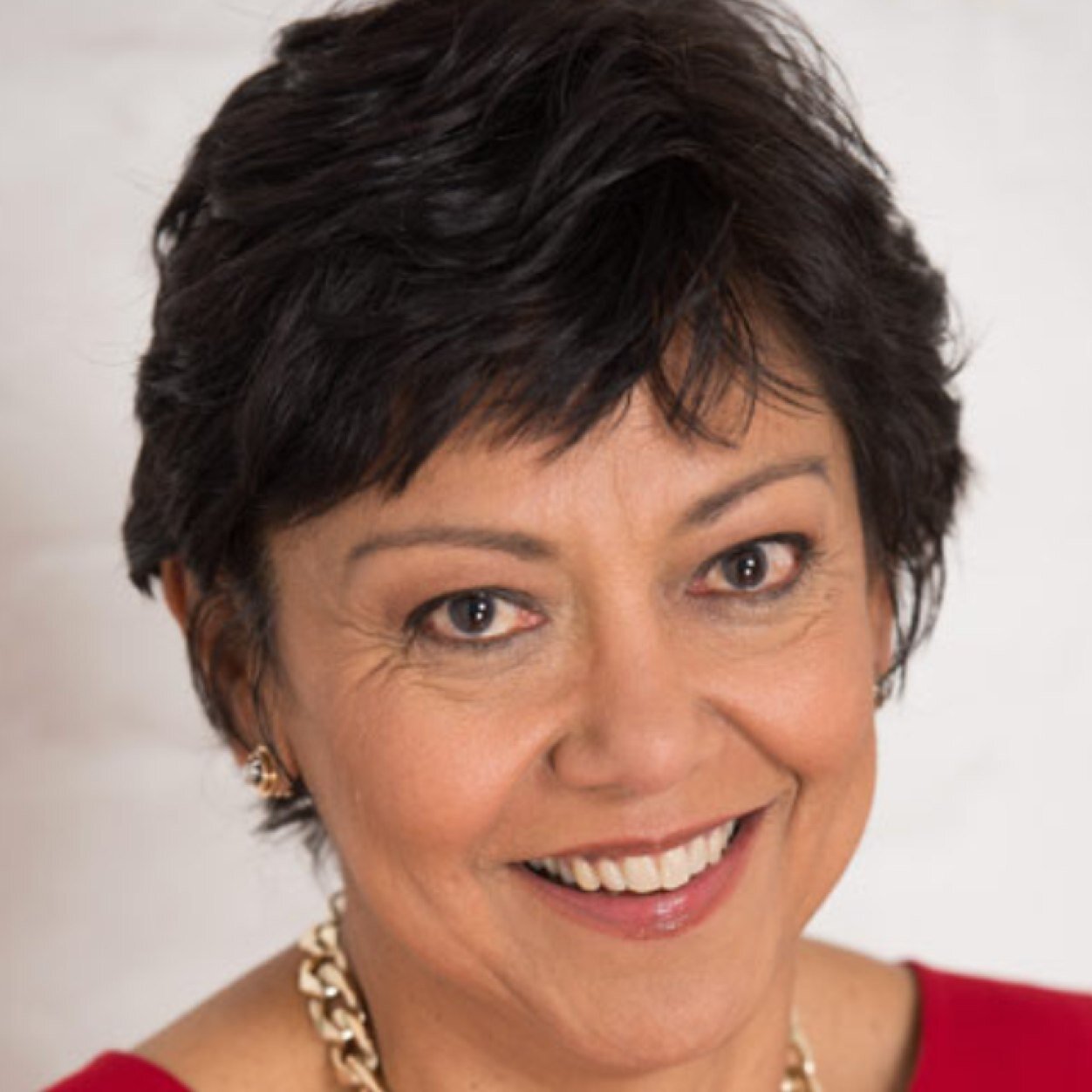 NOni Allwood
Noni Allwood's career spans as an executive, entrepreneur, speaker and innovator. Her corporate career includes senior roles for Fortune 500 companies, including Cisco, Tandem Computers, and Exxon Corporation. She is founder and Principal of Noni Allwood & Associates, a specialized consulting firm focused on innovative practices to drive equality and business success in the corporate workplace. As a Senior Fellow of the Center for Talent Innovation, she leads research and solution design work to advance women and multicultural talent globally.
Her roles and contributions in the corporate world include education, research and innovation for the optimization of talent, having established a Global Gender Diversity function for Cisco. In 2013, she published "Cracking the Code – Executive Presence and Multicultural Professionals" and in 2016, she published "Latinos at Work – Unleashing the Power of Culture." As a consultant, she collaborates with global companies in crafting innovative and effective business and talent strategies focused on culture transformation.
Ms. Allwood has a degree in Industrial Engineering from Universidad Centroamericana (El Salvador) and completed the Stanford University School of Business Executive Program.
She was awarded the Inspirational Immigrant Award from Upwardly Global and recognized as one of the "Top 25 Bay Area Women Redefining Success." She was listed as one of the "Most Influential Latinos in Silicon Valley" by the Mexican American Community Services Agency of San Jose. In April of 2017, she was named one of the "Most Powerful Women of the Bay."
Nkechi Deanna Njaka
Nkechi Deanna Njaka, MSc. is the founder of NDN and co-founder of Sitting Matters. She is a wellness and lifestyle expert combining her backgrounds in neuroscience, dance, nutrition and fashion to create a mindful and creative space for group and individual consulting, coaching and content creation. She attended Scripps College in Claremont, CA where she majored in neuroscience and dance and went on to complete an MSc. in Neuroscience at the University of Edinburgh. She attended the Institute of Integrated Nutrition and holds a certification in Holistic Health and Nutritional Counseling. Nkechi has spent the majority of her life investigating the relationship between the brain and the body and has always felt the significance of their integration. She was originally interested in how fear and anxiety prevented her from living a fully expressed life in certain circumstances while simultaneously knowing that participatory arts like dance gave her the freedom to self express. She longed for this to be in balance and true for all people everywhere. For several years, Nkechi worked as a neuroscientist as well as a professional modern dancer/choreographer. Sometimes she held both professions at the same time, but the work was compartmentalized and separate. After experiencing burn out from pursuing these separately, Nkechi spent a significant amount of time in self inquiry. She asked herself what she could create that would combine both while promoting and sustaining individual and global wellbeing. She discovered that mindfulness and creativity are C R U C I A L for sustaining individual and global wellbeing.